Is there more to life than this? Join us and explore!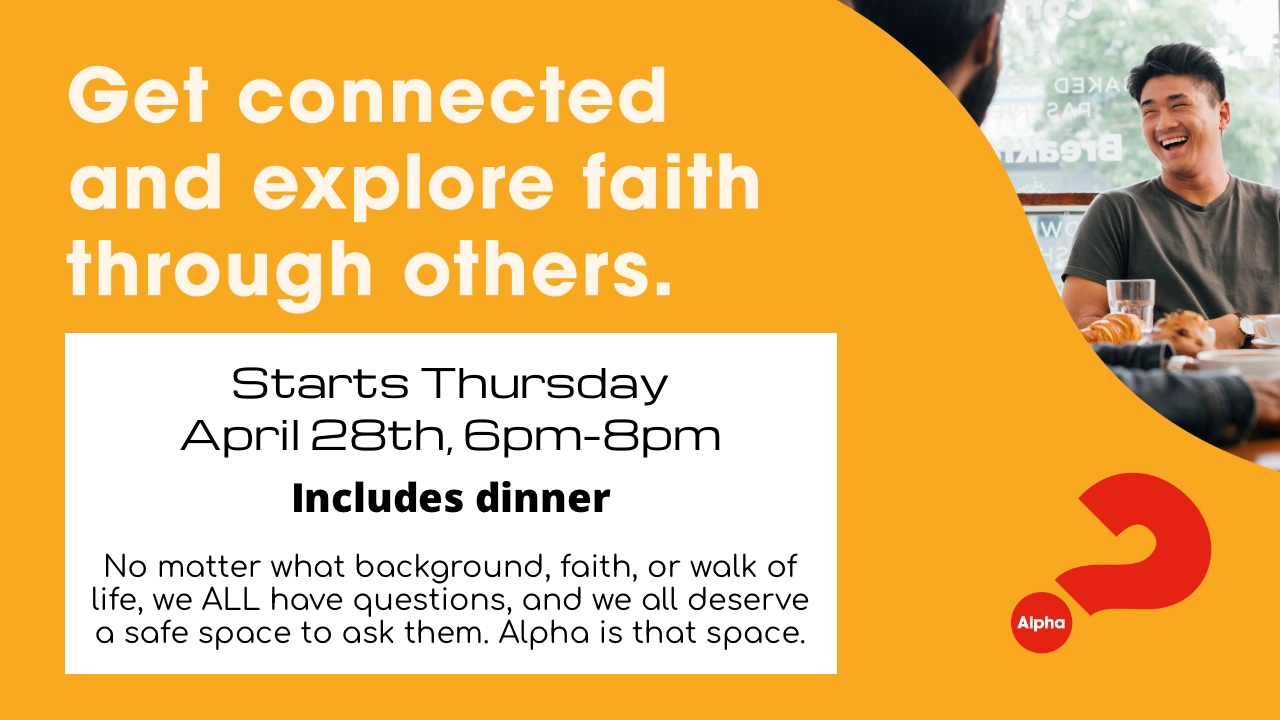 Alpha @ Austin Cove
When:
Every Thursday night from 6pm to 8pm from April 25th to July 7th.
Where:
Austin Cove Baptist College Secondary Campus – 1100 California Crescent, South Yunderup.
Cost:
Free!
Also save the date: Alpha Day – Saturday, June 11th – More details to come!
Could you help make Alpha possible?
Alpha doesn't just 'happen', it takes a team of people to ensure it runs smoothly. However,  good news, anyone (participant or not) can get involved to help make it happen.
Two Main Roles Needed
Set Up Team
The room doesn't get 'left' how you'll find it each week. Are you available from 5pm? Let us know you can come early so we know we can get it set up in good time.
Food Provider
Each week as part of Alpha we share dinner together. There are 10 weeks so we need to cover a meal for 10 weeks. Could you cook for 1 or more of these weeks to help carry the load? We can help with costs and and will likely be making meal suggestions. We just need to know who's willing to help at this stage.
Got a different question? Get in touch here!