08/05/2022
Eat together, often
Series – B.L.E.S.S. Engaging The World Around Us
Following Jesus 101 – Find excuses to eat with people. Why?  Listen in to find out!
In Part 3 of our new series looking at B.L.E.S.S. – Engaging the world around us we explore 'Eating together, often'. There's something about eating together that changes things. Eating together develops relationships and creates environments to take existing relationships deeper. What if eating together with others regularly could help see more people come to know Jesus?
(Principles taken from B.L.E.S.S. by Jon & Dave Ferguson – Click here for more on this book)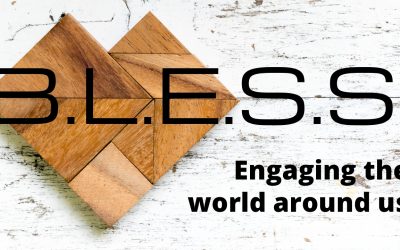 15/05/2022 Serve your communitySeries -...